Tree Tops Lodge - Southeast Alaska Fishing Lodge
Tree Tops Lodge welcomes guests from all over the world to experience great saltwater and freshwater Alaska fishing. The rugged Southeast Alaska coastline is one of the most beautiful and pristine natural environments in the world. On your Alaska fishing trip you will encounter endless fiords, islands and beaches that seem to stretch on forever.
The green forests of Alaska's inside passage and deep blue waters are the perfect backdrop for this once in a lifetime Alaska fishing vacation. Watching the whales and seals off Prince of Wales Island while you're catching Alaska Halibut and Salmon are just some of the many bonuses to this great Alaska fishing adventure.
.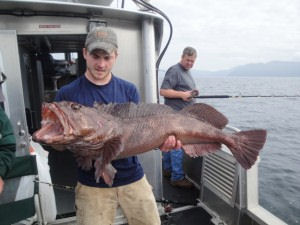 Tree Tops Lodge is located in Southeast Alaska on Prince of Wales Island in the small cove of Thorne Bay. This area of southeast Alaska is home to one of the largest rain forests of the world, The Tongass National Forest.