For those who want to Cruise Alaska and experience the local flare, this is a trip of a lifetime!
These cruises are not like the Cruise Ship experience wherein you stand on the balcony and watch the scenery go by. These allow you to achive an imersion with the local environment and see everything close up and persoally; a completely different experience.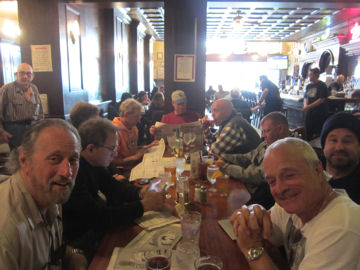 Day 1:
Cruise toward Petersburg, sightseeing, kayaking, fishing, beach combing or whatever you like. These are small groups of 6 per vessel, so your schedule can be made and changed according to your desires. We will stay the night in Petersburg and have dinner and drinks. There you can enjoy shopping for souvenirs, sightseeing, visiting a local tavern, etc.
Day 2:
Wake up to a nice breakfast, get loaded up and head to the glaciers. Once in the area of the glaciers, you have the opportunity to see several species of seals, porpoise, whales and maybe a bear on the beach. You will have the opportunity to do the "Polar Bear Plunge", and/or kayak in the glacier filled waters. After a full day in the glaciers, we will head in to wrangle for another night of local table fare and enjoy the town.
Day 3:
Get saddled up and head up towards Anan creek bear observatory; reservations have to be made in advance with Anan or a local company that can assist with permit-only access. There you will see lots of wildlife, eagles, both black and brown bears. The bears are amazing, ripping salmon from the stream to put on weight for the long winter months. From there we will work our way back to the lodge and have a relaxing evening, with dinner and stories of the days past.
Day 4:
This will be our road based day, visiting the totem poles and enjoying learning the history of southeast Alaska. We will climb up the el Capitan caves and enjoy a hard-hat tour of the caves. We will stop and have a shore lunch provided by your guide, and walk some of the board walks that have been provided by the forest service for your use. There you will see the old growth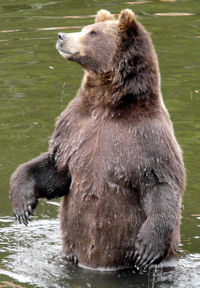 timber, sink holes and how amazing the largest rain forest in North America really is. And then on back to the lodge.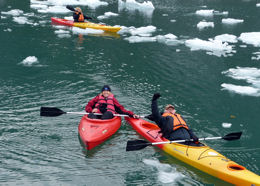 Day 5:
This is a activity choice day. The salt and fresh water fishing is great. Maybe a half day of each. By kayaking and fishing down the river, of trolling and pounding the bottom for Halibut, maybe some tine in the hot-tub or sauna and relax and read a book; your choice.
Day 6:
A final breakfast before departing the lodge, headed back to Ketchikan aboard a Beaver, the work horse of Alaskan airplanes. We do customized trips all over southeast Alaska. Give us a call and let's make plans!