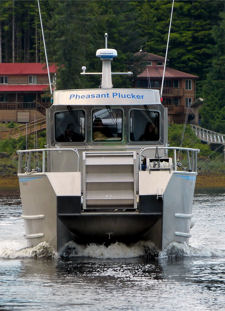 Large Custom Build Fishing–Sightseeing
Our biggest boat is a custom built large seaworthy boat designed for fishing, whale watching, sightseeing and as a "mother ship" for our other activities like Kayaking, swimming, crabbing, and shrimping.
OTHER VESSELS
These include another large boat and smaller fishing boats from kayaks up to outboard motor boats as seen in some of the pictures below. We have plenty of guides so that several boats can be out at any one time. We strive to provide a custom experience for each of our guests so that not everyone has to be together on one excersion or another.